Conversions for 26" Bikes with 135mm rear dropouts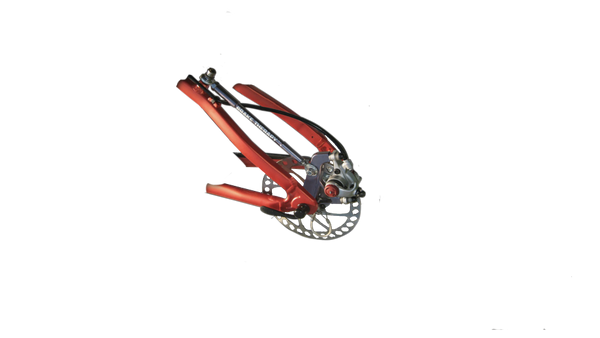 Conversions for 26" Bikes with 135mm rear dropouts
Brake Therapy Disc Brake Conversion Kit-For 26" MTB/135mm
Install disc brakes on any 26" Mountain Bike w/135mm QR dropouts and V-brake mounts. No cutting, welding, or any frame modifications necessary. The original method for converting a bike to disc brakes without disc brake mounts. The only method recommended by most major brake, hub, and frame manufacturers
Compatible with Mountain Bikes with the following parameters:
26" Wheels
135mm Rear Dropouts
Existing V-brake Mounts
Compatible with the following Brake Systems:
Avid, Formula, Hayes, Hope, Magura, Shimano and more.
Hydraulic or Mechanical
For use with 74mm post mount calipers and 160mm/6" rotors.
Compatible with most disc specific hubs/wheels
Select your hub in the drop-down

Separate Hub Kits

are available for future or additional hubs/wheels you may have.

Check out

Brake Therapy

for more info on compatibility and installation
Hub and Disc Brake Not included
Available with complete Turn-key Packages with hubs/wheels and brakes, guaranteeing a smooth compatible installation.
*Hubs in the drop-down menu with the following (*) are center-lock hubs that will need the either the
20 MM Center Lock Ring (if you are using a centerlock disc) or the 6 Bolt-Centerlock adaptor (if you are using a 6 bolt disc), shown below
**Compatible only with the 2 piece axle for the Chris King ISO hubs.
Caution: Not to be used with late 90's Klein Attitude or Pulses with rearward facing "micro" dropouts.